Two of my biggest passions are art and activism, and as such, most of my creations could be considered political in nature. I work through the complexity of identity through my art, and as such, some of my creations can be difficult to interact with. I will provide content warnings where appropriate.
Published Works
A selection of my published works:
Educomics
Chrissplains Nonbinary Advocacy to Cisgender People

(CW: Transphobia)

This mini educomic is for nonbinary folks and the people that love them! Each issue has a different topic that can help cisgender people make navigating a binary world just a little better for nonbinary people. If you're having difficulty reading, check it out

online on Tapas

. To help fund this work,

become a patron on our Patreon page

.

Issue Topic 13: Tips for Practicing Using Affirming Pronouns

In one of my nonprofit Facebook groups, someone asked for advice on switching their habits and using someone's affirming pronouns. First of all, I love that question and that it was asked in this space where normally cisgender people argue against "having to" use affirming pronouns. It's also a great question that I'll answer here.

Issue Topic 12: How to Affirm People with Multiple Pronouns

When nonbinary people (and others) use multiple pronouns, they often don't get fully affirmed. Cisgender people usually end up defaulting to (especially) binary ones. This educomic will illustrate the more affirming way to acknowledge people with multiple pronouns.

---

Issue Topic 11: How to Use Pronouns in an Affirming Way

Too often, when nonbinary people tell others their pronouns, people do one of two things: they change the way they converse to avoid using pronouns altogether or they use the affirming pronouns in a way that is awkward or othering. This educomic will illustrate how to use pronouns in an affirming way.

---

Issue Topic 10: Being Transgender is NOT Like Being "Transracial"

In a nonprofit Facebook group for people of color, a question popped up without context and it made me feel sick to my stomach. It read "Any good resources on why being transgendered [sic] is not like someone claiming to be 'transracial'?" This isn't the first time I've seen this argument used to delegitimize my identity, but it was the first time in a space for people of color for me. I'm going to attempt to illustrate the difference here in the hopes I won't see that question again.

---

Issue Topic 9: Refusing to Affirm Pronouns is Like…

Too often, when nonbinary people affirm their identities, pronouns, or names, people react in ways that value their own comfort over our dignity. Pronouns are as important to affirm as our names, because they say who we are. To illustrate how silly (at best) and hostile (at worst) every argument made to justify using the wrong pronoun is, let's reimagine the scenario using names.

---

Issue Topic 8: The Harm of the Deadname Guessing Game

When you ask a nonbinary or trans person what their "real" name is, you are telling them that you don't think their affirming name is legitimate. This can feel like you don't think they are legitimate. Here are three times recently where I was exposed to this behavior and what it felt like was happening.

---

Issue Topic 7: Rapid Onset Gender Dysphoria is a FART Myth

This little comic is going to attempt to show why the rhetoric of Rapid Onset Gender Dysphoria is harmful and to explain to parents and therapists why it's an anti-trans propaganda myth and isn't a thing to worry about in their trans or nonbinary kids.

---

Issue Topic 6: Let Nonbinary People Tell Their Own Stories

This little comic is going to attempt to show why speaking for and telling nonbinary peoples' stories is harmful. In the hopes that next time, people will allow nonbinary people to tell their own stories and will choose to amplify that message instead.

---

Issue Topic 5: Celebrate the Affirming Wins When They Happen

This little comic will discuss some of the wins we largely ignore and why we should be celebrating each and every one. Being nonbinary is a struggle some days, but some days we have things we could be celebrating, and we should! Also, if you aren't nonbinary, gender nonconforming, or trans, you can still use this comic. Remind your friends who are to celebrate the wins and maybe even offer to help them do it!

---

Issue Topic 4: Have Patience More Than You Demand Patience

This little comic is going to attempt to help people see what it's like to suffer constant misgendering and then constantly be told to have patience with others without receiving any patience in return. In the hopes it will inspire people to check on their nonbinary friends and family without this added harm.

---

Issue Topic 3: Why to Believe and Not Gatekeep Identity

This little comic is going to attempt to help those people visualize what it's like to constantly be asked to qualify your identity to strangers, friends, and family. In the hopes it will inspire people to accept identity without doubt or this added harm.

---

Issue Topic 2: Why to Defer to Nonbinary People on Their Experiences

This little comic is going to attempt to help people visualize why it's vitally important to trust the experiences of nonbinary people and why it is necessary to center on the lived experience of nonbinary people (not the opinion of someone who thought about it for a sec).

---

Issue Topic 1: Why to Use Affirming Pronouns

This little comic is going to attempt to help people visualize what it's like to navigate a world that continually misgenders you.
Why Must the White Cis Nonprofit Workers Angry React to All My Posts?

(CW: White supremacy culture)

This mini educomic is designed for two reasons: for marginalized nonprofit workers not to feel so alone and for white, cis nonprofit workers to adjust their behavior to stop harming their marginalized coworkers. To help fund this work,

become a patron on our Patreon page

.

Episode 2: White women, stop gatekeeping progress

An educomic about how white women in nonprofits often police and gatekeep JEDI progress and how they can do better.

View accessible/text-only version

Episode 1: "That's Just the Way It Is"

Two times white cis nonprofit folks got big mad when I brought up an equity issue when they didn't want to hear about them and how they can do better.

View accessible/text-only version
No Thanks!

(CW: White supremacy culture)

An educomic about when people try but aren't good allies and helpful suggestions for how they could do better next time. If you're having trouble reading the educomic, you can

check it out on Tapas

. To help fund this work,

become a patron on our Patreon page

.

Issue 3: Cede power, take feedback, and pay experts for their expertise

A lot of the time, once white folks (or others with relative privilege) learn about an injustice, they immediately want to jump from awareness to action. This is commendable, but they haven't done the necessary work to live better first or to fully understand the nuance of the problem, so their "fixes" cause new problems. This educomic will hopefully explain why it's important to cede power, take feedback, and pay experts for their expertise.

---

Issue 2: Harming more than you help by centering the wrong things

During the summer of 2020, I found out something harmful happened. The organization responsible put out a harmful non-apology and doubled-down on harm all the way through the process of trying to find out how it happened, culminating in a blow-out that further harmed all parties affected. This comic will explain what happened and how it could have been handled much better.

---

Issue 1: Performative Apologies & Valuing Identities For What They Provide You

Someone I had provided a free education to issued a performative public apology and talked about what value I provided to her life simply by living my authentic life. She meant this to be a positive post, but it was micro-aggressive itself. This comic will explain why and talk about what she could have done instead to be a better ally – or ever better – an accomplice.
The Story of Them
The Story of Them (CW: Transphobia)
This serial graphic novel exploring what it's like to be nonbinary or gender non-conforming in today's very gender binary society. All the events that take place in the chapters are real and really happened to nonbinary individuals, although not to the fictional characters they are depicted as having happened to.

In Chapter 1, Charlie explores the idea of finding an affirming therapist to help them sort through their anxiety. All the other characters (Yang, Shondra, Tar, Isaac, Max, Alex, and Dion) reflect on how they initially started therapy with their trans-affirming therapist, Kim.

In Chapter 2, we view Yang after 63 days in therapy. Did they come out as nonbinary to their family and if so, how did it go?

In Chapter 3, we see Shondra after 121 days in therapy. Did ze rage quit hir job due to white cishet nonsense, or is therapy with Kim helping?

In Chapter 4, we see Tar after 212 days in therapy. They follow politics very closely. How did they feel about the 2018 elections?

The Story of Them has been on an extended hiatus, but more chapters are coming.

This publication makes every attempt to present things that happened from an own voices perspective, but stories may have gotten filtered through the lens of the author.

Additionally, while these are real stories that contain the bad and the good things that happened to real nonbinary individuals, they may not be a blueprint for how to affirm every nonbinary individual. Always defer to behaviors that people tell you affirms them.

Here's an interview with Sable Schultz, Manager of Transgender Services at The Center for Colfax on the project:

Here are some pages from the project:

To purchase the professionally printed chapters, visit our Ko-fi store. You can also become a monthly supporter!
Paintings and Prints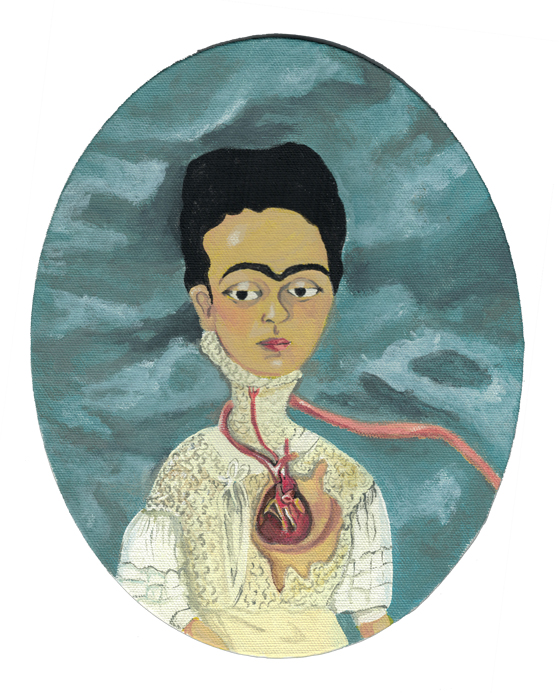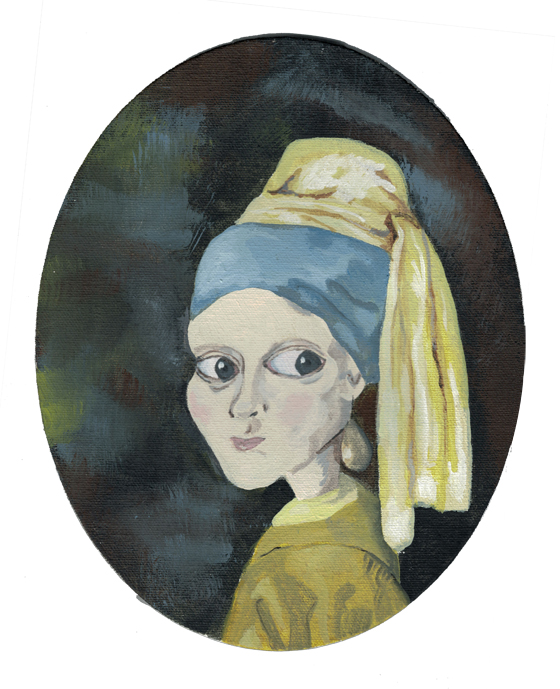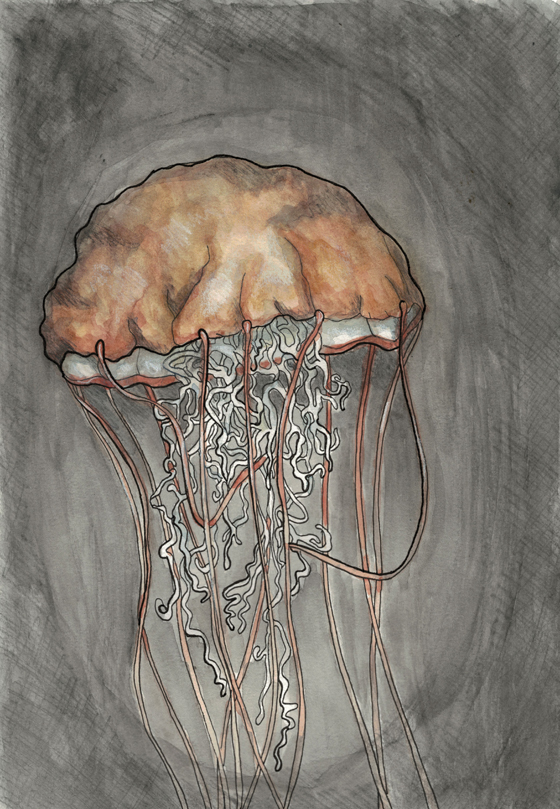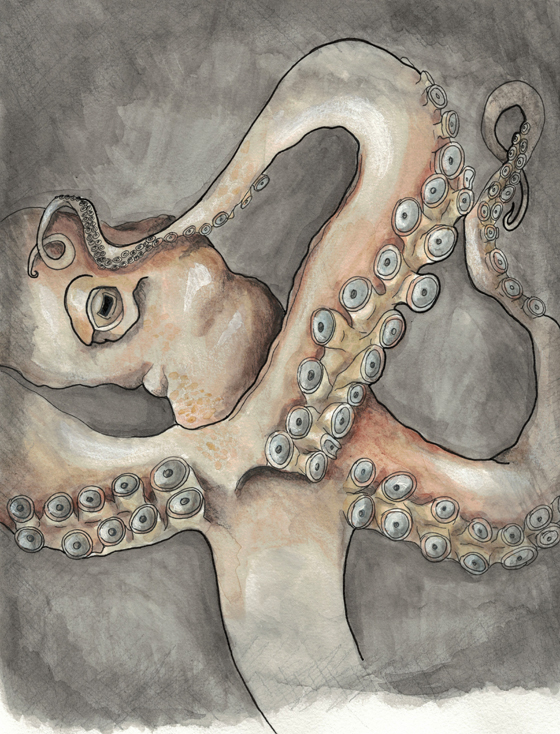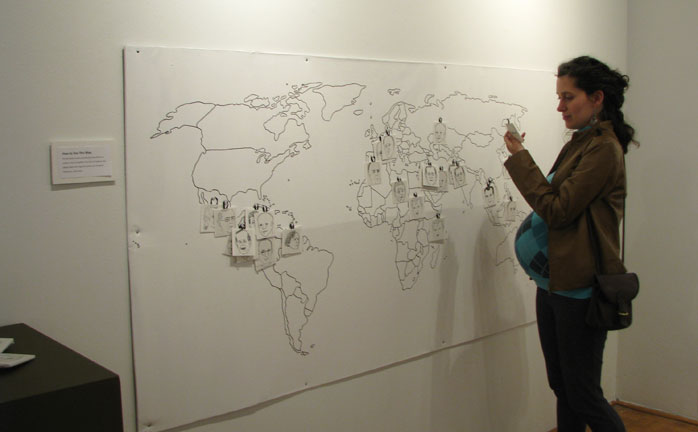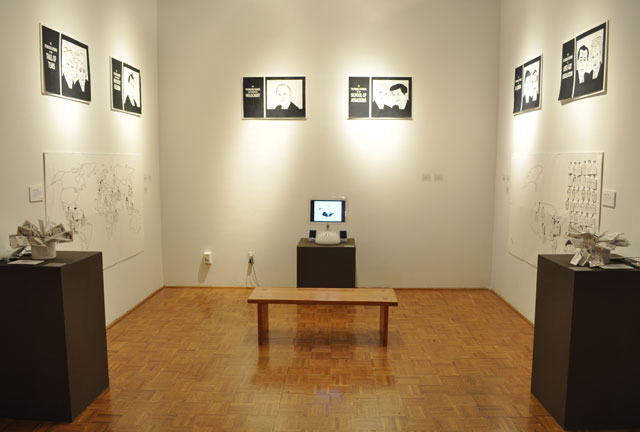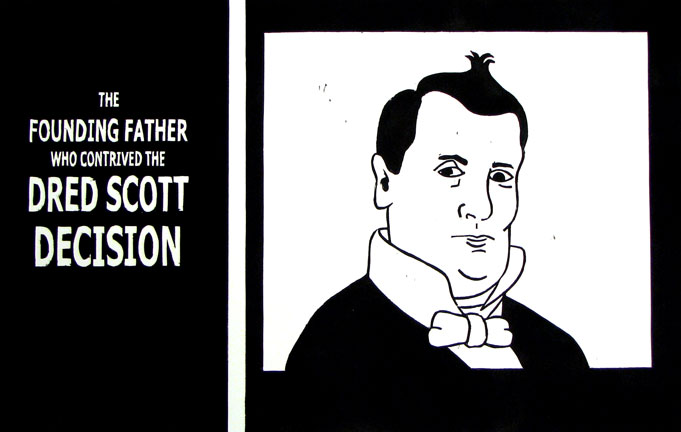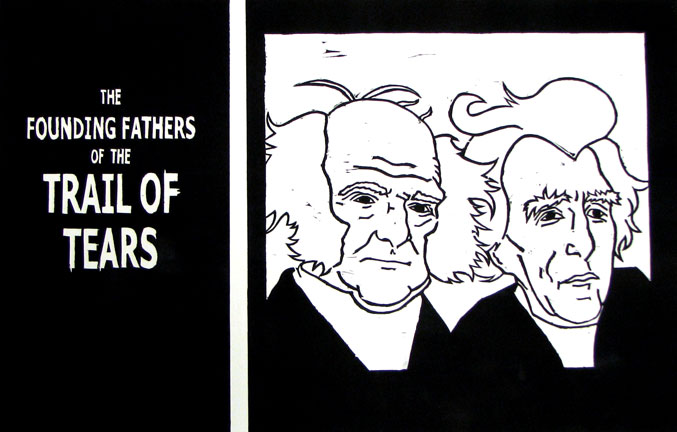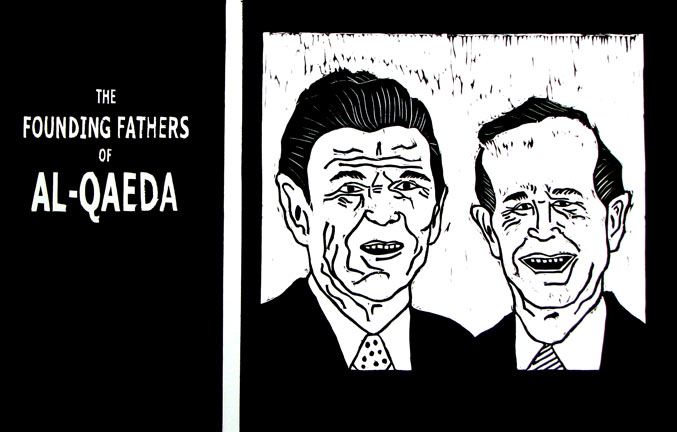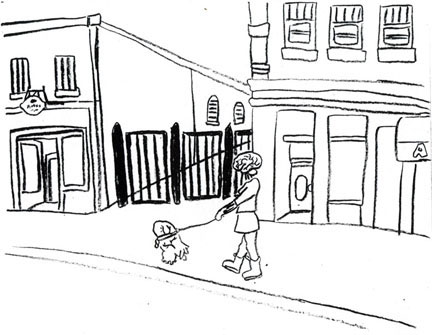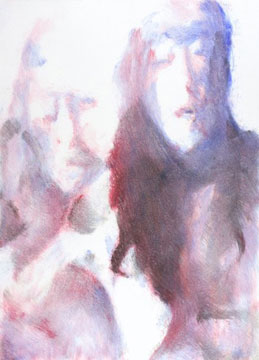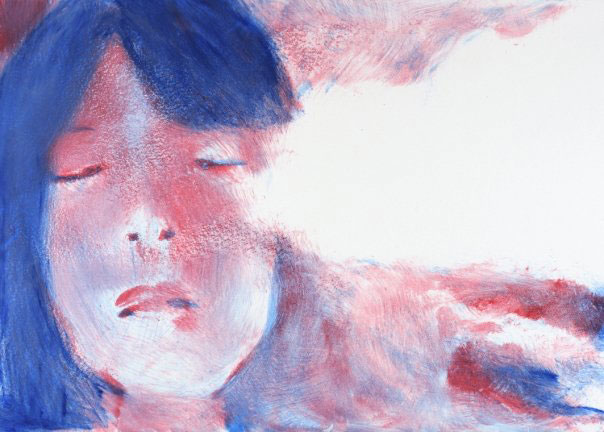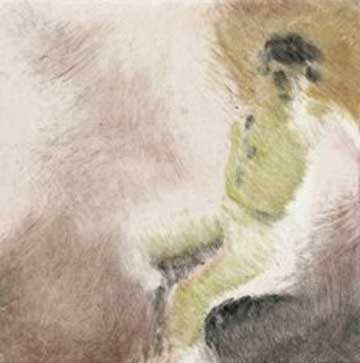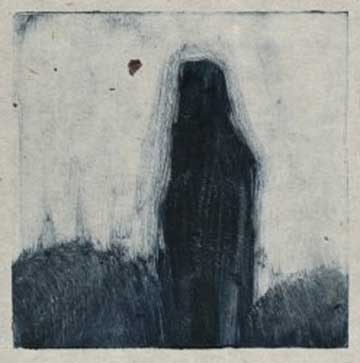 Installations and Sculptures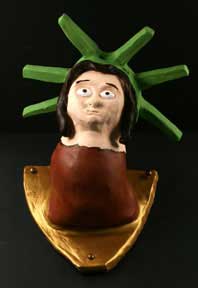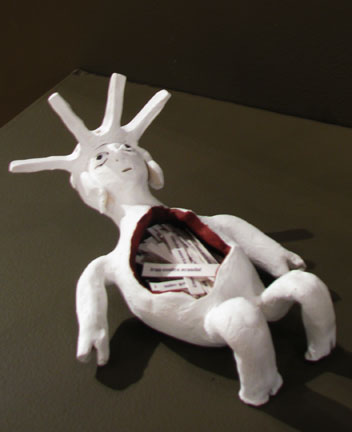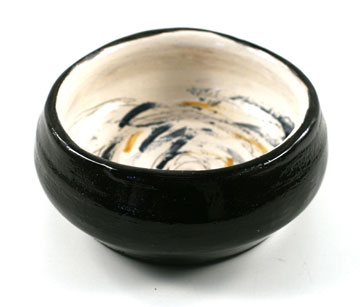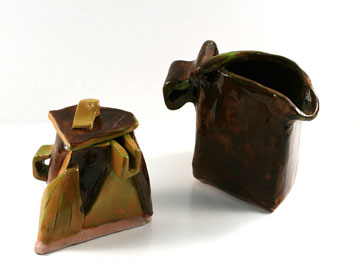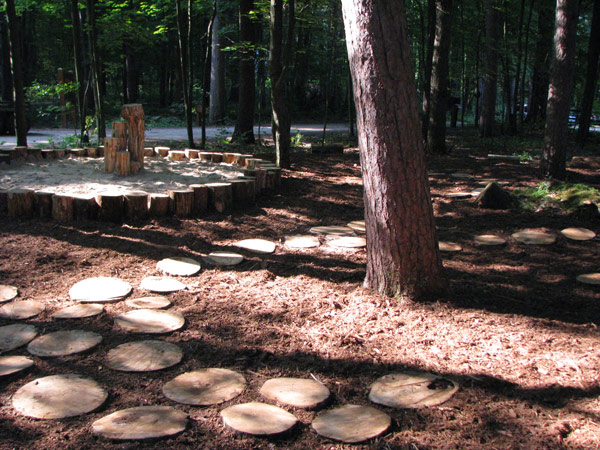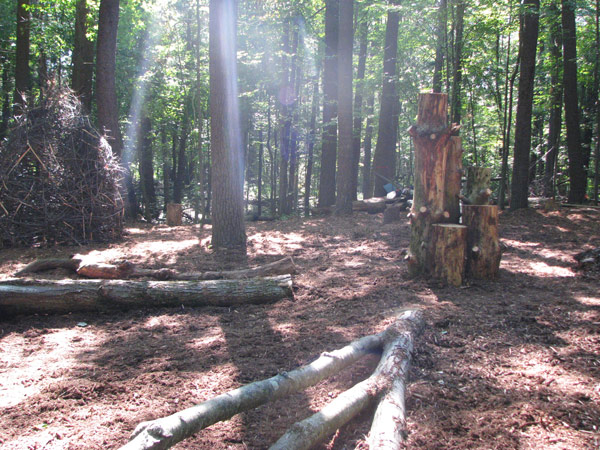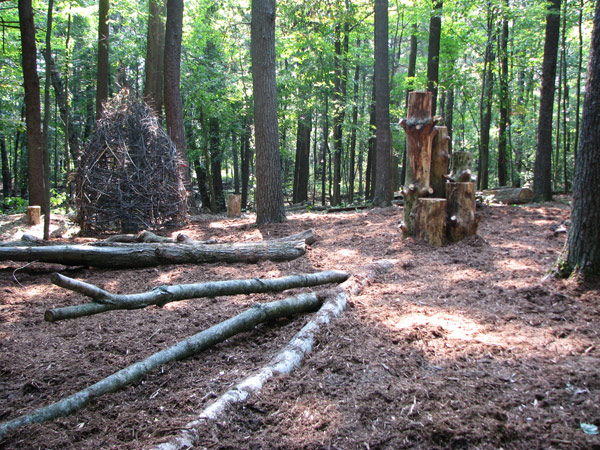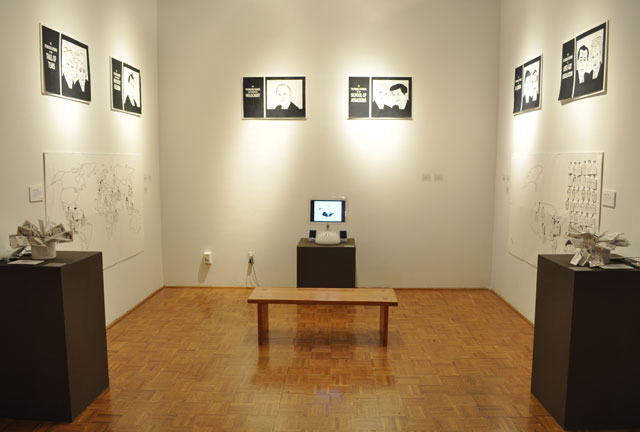 Drawings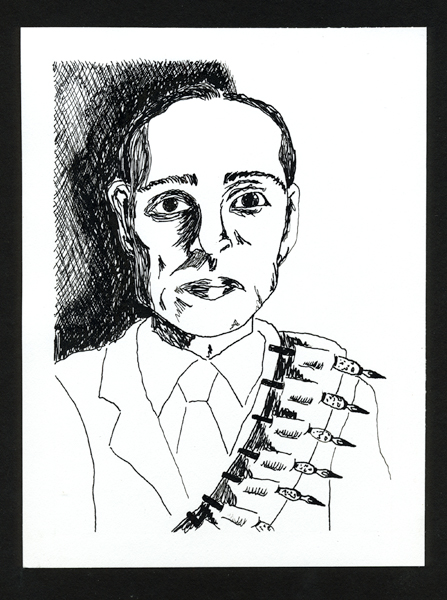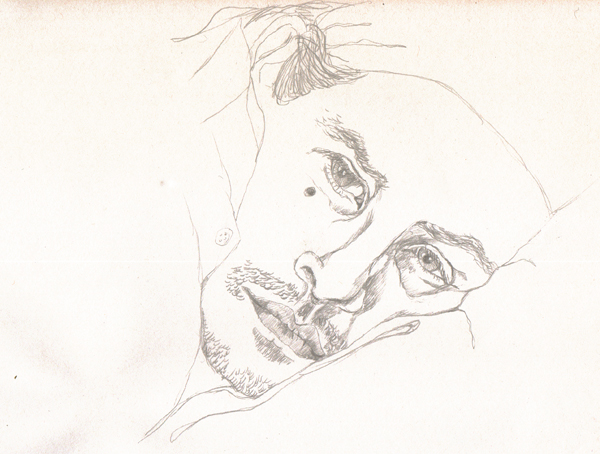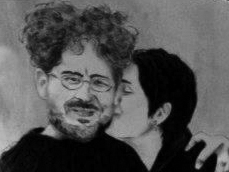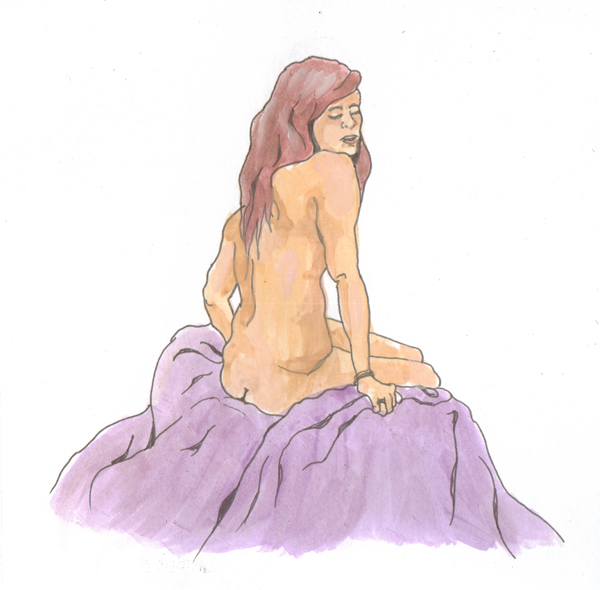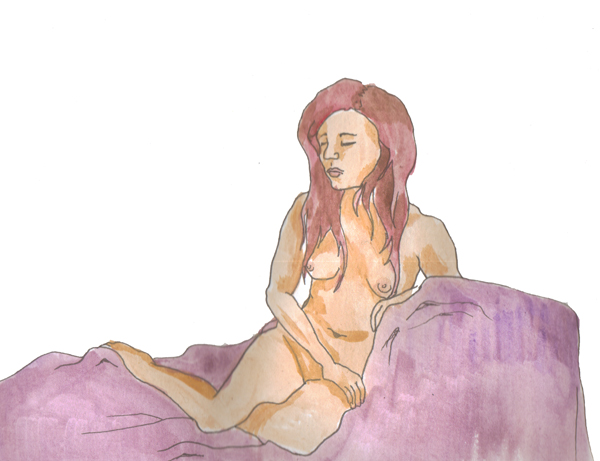 Just For Fun Comics and Zines
Fully Automated Luxury Gay Space Communism
Chris has been a life-long fan of Sci-Fi and especially taken with Star Trek. From an early age, they considered some characters' struggles to be allegories for LGBTIQA2+ struggles and felt a kinship with many characters. Unfortunately, Berman was at the helm of the shows and would not allow true LGBTIQA2+ representation. But Chris has made the necessary adjustments.
Chris & Crampus (CW: Medical, photographs of an organ)
In November 2015, Chris had a hysterectomy to remove Crampus (their uterus) who was all kinds of trouble and aiming to kill poor Chris! Now, however, they are the best of friends, as this photography/zine project shows.

When Chris had their hysterectomy, they promised their surgeon, Dr. Joshua Sampson a Flat Stanley-esque photo shoot with Crampus, who they were allowed to keep. Since it took them two years to follow through on that promise, they decided to make the shoot epic – creating scenarios, clothes, and more for Crampus to model with. What resulted was a feel good zine they sent to Dr. Sampson as a thank you.

Here are the photographs from that project.