Current Issue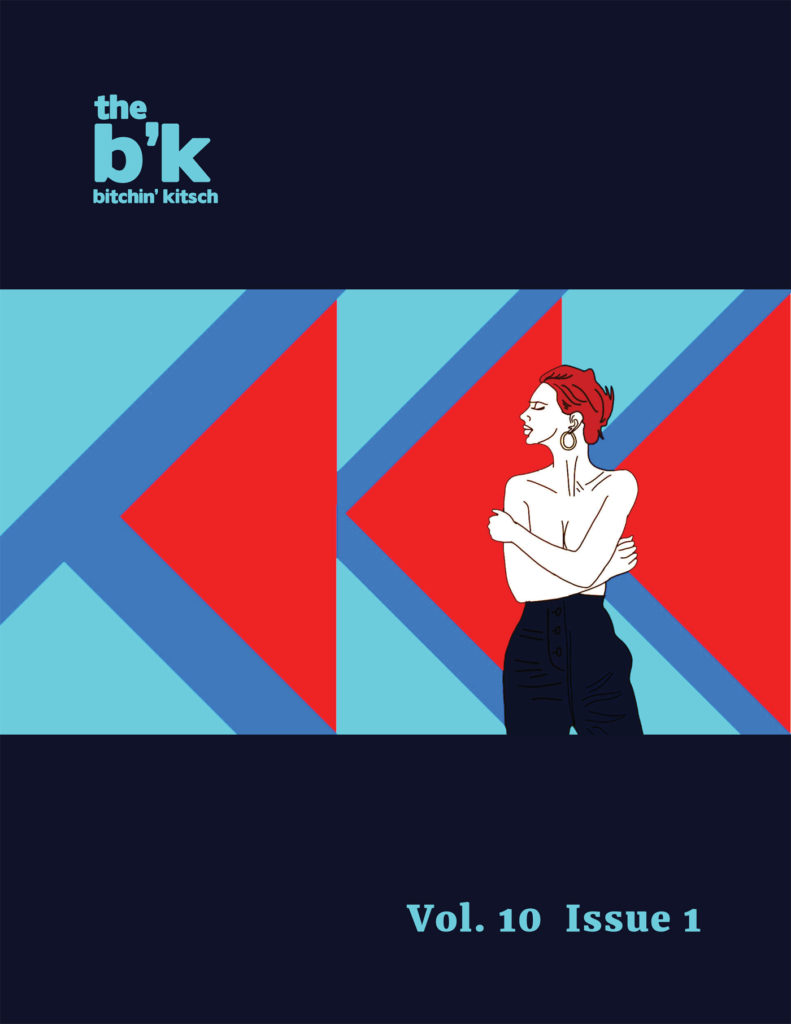 Volume 10, Issue 1 is ready! We were able to put together a great issue featuring 42 pieces from 27 submitters, 10 of whom are new to The B'K. The issue features cover art from Sasheera Gounden as well as:
Art by: Sasheera Gounden, Keith Moul, Olivier Schopfer, and Chris Talbot-Heindl
Fiction by: Christopher Aslan Overfelt, DC Diamondopolous, Nels Hanson, and Lazarus Trubman
Non-fiction by: Clara B. Jones
Poetry by: Arif Ahmad, Richard Dinges, Jr., Sydney Dudley, Milton P. Ehrlich, Dori Elliott, Donald E. Gasperson, Maddie Giarrantano, Adam Levon Brown, DS Maolalai, Mark Mitchell, Michelle Moroses, Simon Perchik, Sam Rose, Richard Salembier, David Sermersheim, Cathryn Shea, Dorsía Smith Silva, and S. Sushant
Check out The B'K Vol. 10, Issue 1!
Subscribe to The B'K emailing list
Sign up to receive a copy of The B'K directly to your email each quarter, as well as news and current competitions.
Submissions, Issues, and Subscriptions
If you would like to submit to the next issue, please follow our guidelines, which can be found on the Submissions page.
You can buy back issues of The Bitchin' Kitsch on our Shop page using PayPal. All proceeds go toward paying for our website and the paper copies that are featured at our community locations in Stevens Point, Wisconsin: Zest Bakery and Coffeehouse, Tech Lounge, LLC, and The Coffee Studio; in Denver, Colorado: Denver Zine Library.
You can also support The B'K by purchasing a t-shirt, art print, or hoodie to show your love on our Society6 page or our RedBubble page.
We also have a Patreon where you can subscribe to issues of The B'K!